Sun 17 Dec 2006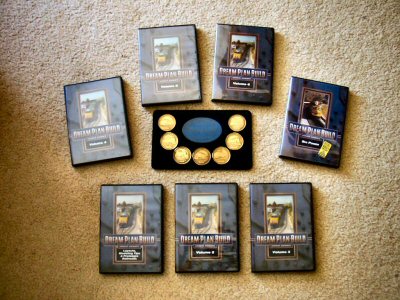 Okay, I admit it; I paid in when Model Railroader sent me an unsolicited copy of the first issue of their "Dream Plan Build" video series. Hey they included "collectible" coins too!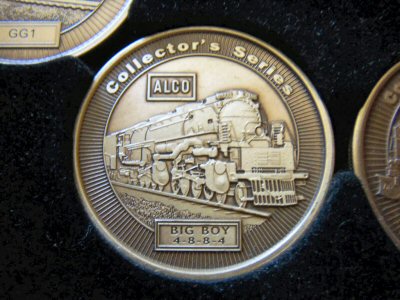 I saw this series as Model Railroader (MR) working really hard to remain relevant in a web age and changing modeler demographics that they do not seem to have a clue how to handle. I liked the first one enough to cough up the $24.90 and see how they go.
What I liked:
There is a fair amount of content on each disk, something like an hour and a half to an hour and forty-five minutes each sectioned into 12-16 articles.
I liked the modeling clinics. However, like the magazine, the emphasis remains on the beginner.
I liked the layout tours. I always like to see what other people have built. As long as it's scale.
What I did not like:
Uck. The modeling clinics where the work ended up looking bad. Come on guys, do it over until it looks good! Video is really kind to most model work so it has to be really shoddy to look bad on video.
Argh. The layout tours of Lionel sets with scenery. I dare you: find one where they do not say "reliving a childhood dream…"  Scale railroading is a rejection of the "let's see how fast the train can go" world of Lionel based layouts.
Snooze. The prototype tours. I model the 1920's. I am not really interested diesel engines trundling around.
Recycled. The production values, style, and the sections look a WHOLE LOT like the "Tracks Ahead" series seen occasionally on PBS stations. Can you say "leftovers"?
Conclusion:
I wish Model Railroader luck but after a bit over a year and seven DVDs I'm not going to buy any more.
Yes, I did wait until I filled the little coin holder before I quit.
Yes, I'm weak.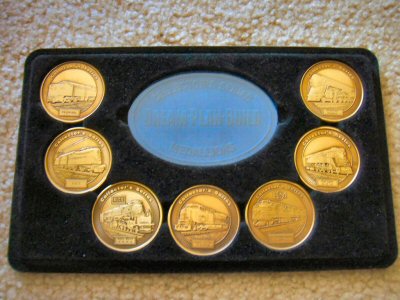 21 Responses to "Model Railroader's Dream Plan Build video series"