Sun 8 Oct 2006
What make a great issue of a magazine? In this web age magazines are having a tough time. It's easy to gripe so now I'll do the hard part. What works? What makes a great magazine issue that I'll put post-its into the pages and come back to 30 years later?
Here are some examples I find flipping through all the marked articles I tagged for this series of blog postings.
Great layout building series. I've mentioned the bad ones. Here are the good ones I remember from the last 40 years.
Brandywine Transit series by Walter R Olsen — a traction / trolley layout from the mid 70's. I'm sure some of the techniques are a bit dated but I think this would still be a reference point for starting an HO traction layout.
Jerome & Southwestern by John Olson – I still look at the book collection of these articles.
San Juan Central by Malcolm Fulrow – obviously I liked this since I based my layout on this one.
What was good about these was that they were visually inspiring (or at least technically inspiring in the case of Brandywine) and you really got the idea you could do it yourself.
Great model building techniques. These could be in the form of how-to articles, cover photos (discussed in this post), or simply drawings.
Here are some examples: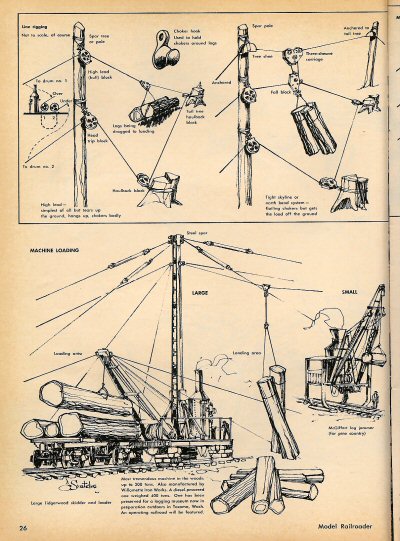 August 1966: From Timber to Tidewater by James Sabol. A great article describing operations on logging railroads.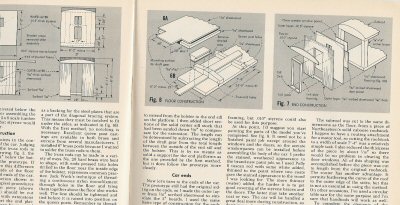 August 1976: The transofrmation of a caboose by Merk Hobson. How to scratchbuild in wood. Timeless good techniques.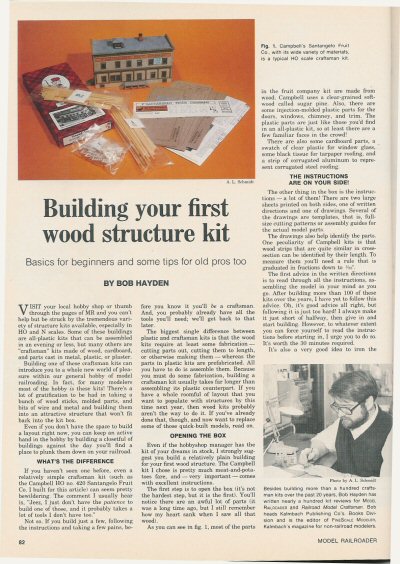 August 1982: Building your first wood structure kit by Bob Hayden. I read over this article every time I start a wood craftsman kit.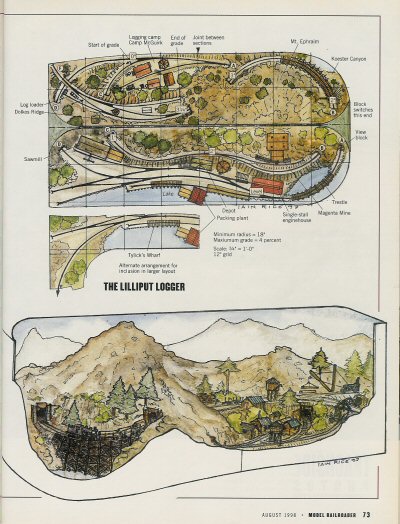 August 1998: The HO scale Lilliput Logger by Iain Rice. I don't hate ALL 4×8 articles. I love Iain's work and his track plans are inspiring. I have all his track plan books too.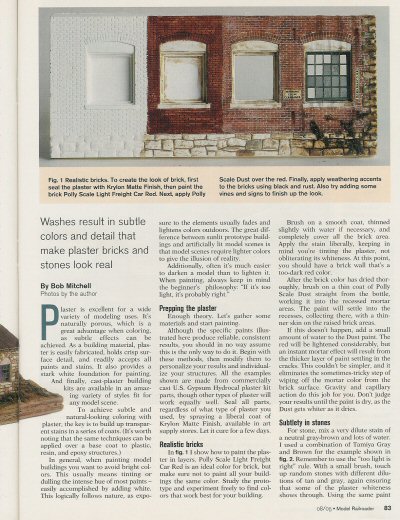 August 2005: Painting and weathering plaster by Bob Mitchell. This is a simple article but I know I'll want to review it before working on my next plaster kit.
Other good articles:
An article series from another magazine is currently saving by butt as I'm building my turnouts are Didrik Voss's articles on measuring and adjusting turnouts in the September and October Scale Rails.
40 Years of August in Model Railroader – Part 1
40 Years of August in Model Railroader – Part 2
40 Years of August in Model Railroader – Part 3
40 Years of August in Model Railroader – Part 4
40 Years of August in Model Railroader – Part 5
40 Years of August in Model Railroader – Part 5½
40 Years of August in Model Railroader – Part 6
40 Years of August in Model Railroader – Part 7
40 Years of August in Model Railroader – Part 8
40 Years of August in Model Railroader – Part 9
7 Responses to "40 Years of August in Model Railroader – Part 8"