Sun 24 Jun 2007
While building Ark Number 4 for the Tiburon Railroad-Ferry Depot Museum I needed to make a weathered wood shingle roof.
Here's the recipe I came up with.
Apply Campbell Shingles or other paper/wood shingle material
Ink-alchohol wash lightly
Dry brush Tamiya XF-66 LIGHT GREY
Dry brush Tamiya XF-23 LIGHT BLUE, followed immediately by more ink-alchohol
Very lightly dry brush Tamiya XF-21 SKY
Highlight with china white pencil
Seal with Dullcote
Add more highligts with ink-alchohol and very small brush
Hindsight: airbrushing a control color to tone down the contrast would have made the effect a bit better.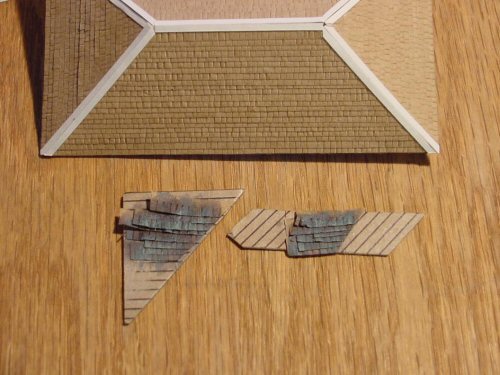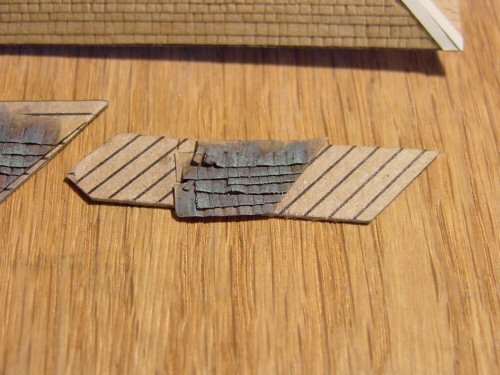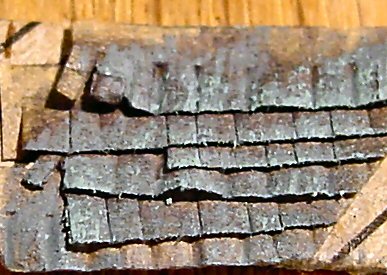 The final result on the model: