Sat 2 Jan 2010
I prefer to model the 1920′s. I settled on this era in a process I outlined years ago. However, I was not alive in the 1920′s. My parents weren't either.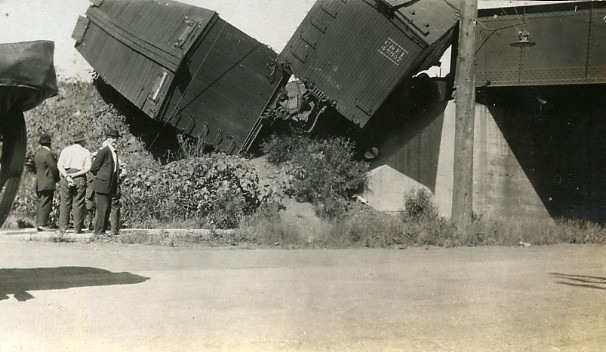 My grandmother died over ten years ago and while she was born in the teens she was pretty young in the 20′s. I want to have a body of stories and information about the era so that my model work will reflect the correct "feeling" of that time. Since first-hand information is hard to come by, here are the resources I'm using.
Literature:
Dasheill Hammet stories are very readable and give some insight into life in the 20′s. A bonus is that many of Hammett's stories are set in the Bay Area and they imply a seedy grittiness that I want to portray.
History:
Daily Life in the United States, 1920-1940: How Americans Lived Through the Roaring Twenties and the Great Depression. A very good recent (2002) survey
Only Yesterday: An Informal History of the 1920s. Very interesting, especially when you consider that it was written in 1931!
Local history:
Both Sides of the Track: A Collection of Oral Histories from Belvedere and Tiburon.
A Pictorial History of Belvedere 1890 – 1990 a California Island Town.
Any number of the local Arcadia Publishing books…
In a separate post I'll discuss what books I use as source material about the local railroads.