Waterfronts have always been interesting to me since they are often funky and usually have lots of history visible.
I live just across the bay from San Francisco and a couple weeks ago I took the ferry over to the waterfront and took some pictures.
The tracks on the San Francisco waterfront were operated by the State Belt Railroad and were standard gauge with a large portion dual-gauged with 3 foot trackage to handle narrow gauge cars ferried over from the south-east bay and north bay.
Here's a nice bit of old pier left. There are railroad tracks on it as well. This is the remains of Pier 22-1/2. That little bridge in the background is the San Francisco Oakland Bay Bridge. A beautiful bridge in its own right but forever outshone by the nearby Golden Gate bridge.
If you have the free Google Earth application (HIGHLY recommended) you can go right to this location and follow along the next few photos by clicking on the location link here: San Francisco Fireboat 1 Phoenix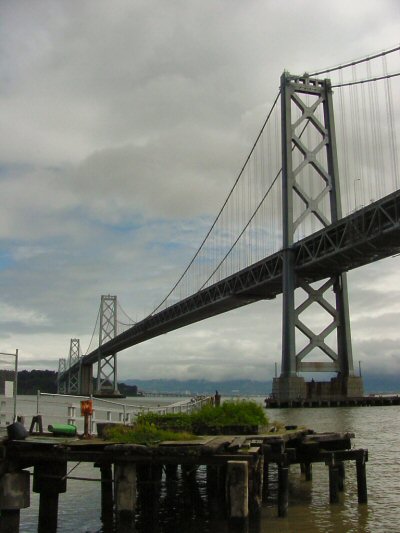 Close up showing the girder style (like street traction) track in the old pier.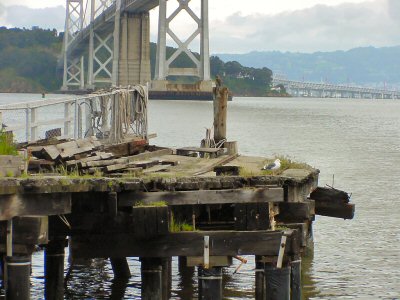 This bit of pier is near the San Francisco Fire Department's Fireboat Station No. 1 station which is itself built on a pier. The fireboat was away that morning.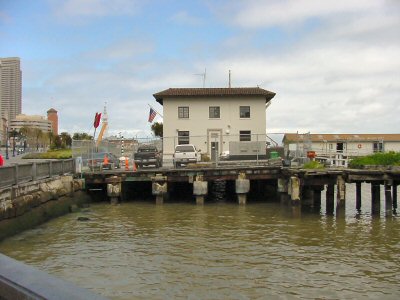 Just south of the Bay Bridge is this tight little space between buildings with the track intact. This is the north side of Pier 26.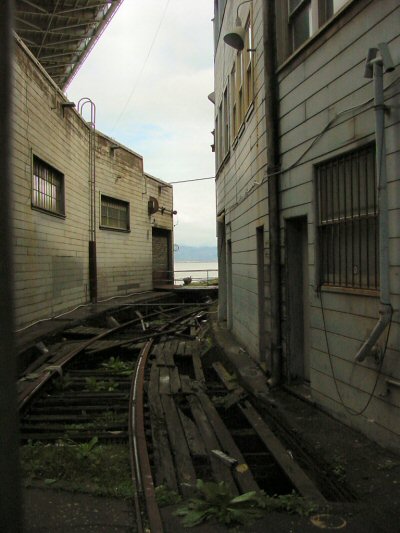 A little further south is Red's Java House. When I first saw this building ten years ago it was very funky. Imagine it without the spiffy new paint.